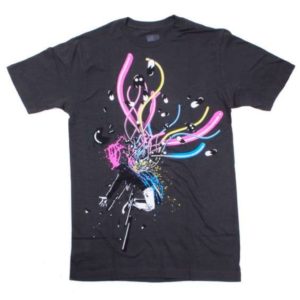 As humans, we often have a fondness for dark things. Skulls and skeletons, zombies, and anything dark. That is why Halloween is such a popular holiday. It celebrates the human, and not so human, and all the darkness that we hear about. For that reason, we are happy to announce that you can now own your favorite dark clothing items thanks to the BD Apparel and Insight Sample Sale.
See What Is Available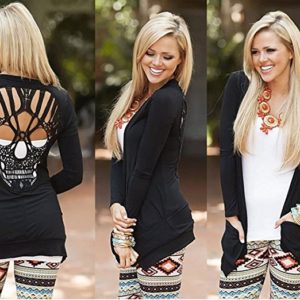 Insight and Beautiful Decay Apparel has teamed up together to provide you with an outstanding array of beautifully decayed clothing styles. There are shirts and hoodies, each with their own unique style. There are limited edition shirts available as well, and some have only been made a handful of times. Those, you will only be able to buy at the sample sale and as an added bonus, they are all on sale. A lot of these shirts will be available at a 50%-80% discounted price.
Where to Get Your Shirts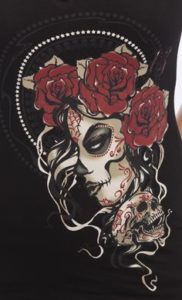 The sale will first be held in Los Angeles, but if it is a success, there is a chance that more sales like it will take place. If you are not near the Los Angeles area, you can keep your eyes open for other similar events in the coming months, perhaps even one in an area closer to where you are.
For the Love of Beautiful Decay
In as much as decaying shirts are dark and scary, there is also something very sexy about their creations. Skulls can be romantic and beautiful if done right. A tattoo of a skull holding a rose is perfect in the eyes of many people since it is a symbol of life and death, love, and pain. These shirts are created in the same way, with the same mindset. A skull cutout over a woman's back is sexy and tantalizing. It embraces the darkness that is all around us and appeals to many on numerous different levels. Do you want to own a piece of it for yourself?
---
---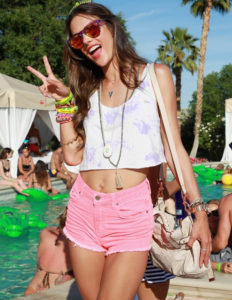 Pool and beach season is quickly coming as it does each year. For some, it is a simple thing to get ready for. For others, they have to put a lot of effort into preparing for their summertime adventures. Some people have to start exercising and getting their body into shape before bikini season and others simply want to get their pool area ready for the fun that is coming their way. Either way, getting decked out for pool season is a challenge that most everyone embraces because they love all the summertime, family time, that is going to come their way soon.
Upping the Wardrobe
For many men, summer wardrobes include shorts and cool tee-shirts. However, some may go without the shirt during a majority of the summer. For women, it is a true challenge to get their clothing in order for summer. Most all want a new bathing suit that complements their body's changes over the last year. They may want cute tops to wear and shorts or capris, but they also want sexy summer dresses that are light and flowing in the summery breezes that are inevitable. In all cases, the activities you have planned for this warm weather season.
Hanging Out by the Pool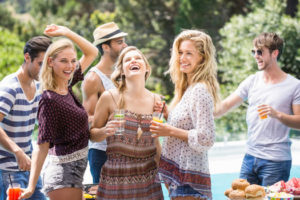 One of the most popular outdoor activities for summer is hosting pool parties for friends and family. This too can require a lot of preparations that goes way beyond the bikinis and swim trunks. If you plan to have a pool party during the evening hours, you may want to have a nice grill to prepare hotdogs and hamburgers on and subtle lighting around the pool and deck area to set the mood. You will also want to ensure that you have a quality sound system for turning up the music loud enough where others can hear it even if they are in the middle of the pool. With the fact that all of us use smart phones or tablets as a radio, many people have opted to get speakers for their pool. We got our floating pool speaker here: http://outdoorspeakersupply.com/best-waterproof-floating-pool-speakers/ and so far, have no complaints about its performance. It is also recommended that you have plenty of pool floats for people who are not interested in swimming, but simply want to relax in the pool. To go along with this, deck chairs are also a great idea for party goers.
Let the Games Begin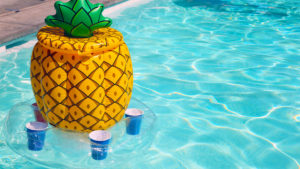 Another requirement for many during the warm weather months is to find a way to express their competitive nature. Whether it is competing to look better than someone else in your group by having cuter summer clothes or playing a game with a group of friends, there is no limit to the fun that you can have this summer. The trick is to start planning out the many adventures you will have, starting now, before it is time to break out the pool floats and bikinis. Are you ready for all the fun that you can have with the people that you care about the most?
---
---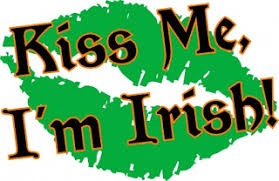 Throughout each year, we celebrate a variety of holidays. There are favorite holidays and those that kind of slip by without much notice. Then there are holidays that we simply celebrate for the joy of celebration. One of these holidays is St. Patty's Day, where everyone becomes Irish for a day. It is a party holiday that leads to a lot of good times for all and many "Irish" choose to wear creative apparel for St. Patrick's Day.
St. Patty's Day Popularity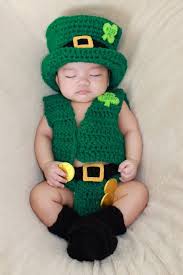 This holiday is also known as the "Feast of Saint Patrick". It is an Irish holiday that celebrates the foremost patron saint of Ireland, Saint Patrick. It also celebrates the arrival of Christianity in Ireland. Although it is an Irish holiday, many other areas of the world have taken on the celebration that happens on March 17, each year. There are parades, drinking, and other things for people who want to get in on the celebration, but one of the most popular traditions associated with this holiday is the wearing of green. During the month leading up to this holiday, green fills most stores around the United States as people start hoping to celebrate with the Irish.
Today's Parties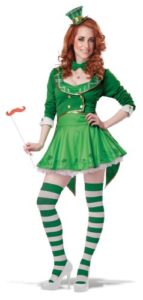 Shamrocks and wearing green are a huge part of celebrating the holiday. It is a holiday that is celebrated by people of all ages. Parents even dress their infants up as tiny leprechauns. School aged children have invented games where if they aren't wearing green they may be pinched by fellow classmates. The "traditions" associated with this special day are unending, but it is also a day that Christians can attend church services and the Lenten restrictions against eating and drinking alcohol are lifted. Due to the increased amount of alcohol consumption, especially in North America, many people dress for the occasion in some very creative ways. Anything green goes well with St. Patrick's Day. This includes top hats that are green and sometimes sparkly. Shamrock eye glasses and dessert items for you to enjoy as well as shirts that sometimes say things like "Kiss me I'm Irish". Cute dresses for ladies and even some that are provocative like the sexy leprechaun costume seen on Creative Costume Shop. Men are not exempt from the celebration and many of them can wear green vests and other items. It is a day that is dedicated to fun and some people start planning well in advance of the day for what they hope to do on that day.
Plan Your Party
Around the beginning of March, many people start planning for the big celebration. It is a very commercialized holiday in the states that seems to draw more people each year. Will you take part in the fun this year? Will you venture out to a parade, drink Irish beer at an Irish Pub, or simply host a party at your house with decorations. The truth is, it is a holiday where anything goes as long as you are having a great time while you are celebrating.
---
---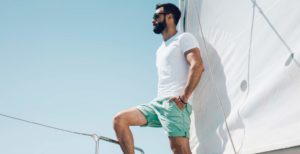 As spring and summer approach, people start planning their summer wardrobe. It is a season that allows you to show skin if you want to or cover up. You can dress sexy or you can choose casual. Everyone has their day-to-day idea of what they look good in during the warm weather months and then they also have their own unique personal style when it comes to marine and boat life apparel. Do you have an idea for your "boat life" style this year?
As Seen at the Marina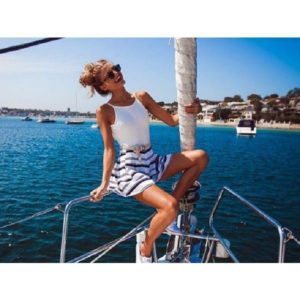 People are very creative when it comes to dressing for a day on the water. They often wear shorts, tee-shirts, and sun hats to block some of the sun, at least while they are at the marina, but others choose to go a little more dramatic when they climb on board. There are men who choose to wear boat shoes and swim trunks. Women often wear short shorts and their favorite bikini. There are some ladies who venture on-board in flip flops and others wear sandals that make them feel sexy in some way. Some men and women both break out the sunblock while others break out the tanning oils. There are also those people who are fully dressed in summery clothes while at the marina and then take off shirts, shoes, and other clothing items when they head out to sea.
Dress to Impress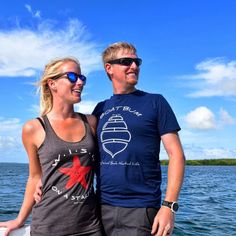 As an avid boater, you have the right to dress any way that you want to. Its your boat. Often the bigger the boat, the more effort people put into their appearance. They want to look like they belong on that boat. This also means that most people who have that larger, cabin style boat want the boat to be dressed for the season as well. They consider a boat battery box from Discount Marine Batteries, make sure that they have the deck scrubbed clean, and that all their boat "gadgets" work the way that they should. They are there to have a good time and show off the boat that they love almost as much as their home and their vehicles.
Express Your Style
Luckily, the Beautiful Decay style allows you to show your personality with your summer wardrobe. There are a lot of tee-shirts and shorts available as well as sandals and accessories to make sure you stand out at the marina this summer. For the women, there are cute tops and denim shorts. For men, there are casual trousers or shorts and button up, lightweight shirts or tees. Many of these clothing items have "summery" images on them that will further make a statement about your personality and your style. If you are going out on your personal vessel, you shouldn't need to worry about taking extra clothing items along with you. However, if you are going to spend a week on a cruise or a few days on a larger charter boat, you may want to look at a variety of outfit types before you climb on board.
---
---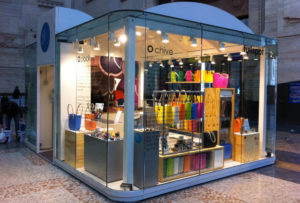 We have all seen the changes that have come about in recent years regarding the way that we shop. It has gone from traditional stores to internet stores, but now there is a new type of store and many retail outlets and small-time shops are taking advantage of the possibilities. They are pop up shops and many people say that it could be the future of retail stores everywhere. However, pop up shop preparations are not something that comes easy for some. It does require a bit of effort.
What Is a Pop Up Shop?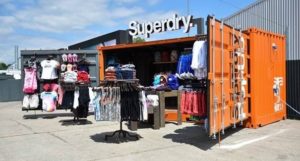 A pop-up shop is a type of building that can be set up anywhere. They are small spaces that perform the same way as a tent for a small vendor at a fair or a carnival, but they are much more similar to a traditional brick and mortar store. They have walls, floors, and ceilings that are not as stationary as a long-term store may be. Some say that they are basically a way for retail stores to show customers what they have to offer without having to set up in a permanent location.
Benefits of a Pop-Up Shop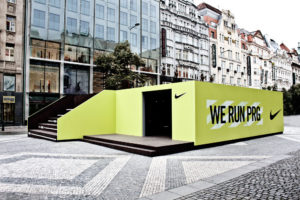 If you have a retail store and you are hoping to move into a new area through expansion, you will want to know ahead of time that you will make a profit by doing so. The pop up store can allow you to bring your product to the area and get a feel for what people may be after. It also works for people who want to perform a service in the area, but want to make sure they will be useful for the people who live there. For instance, if you have a sports store chain, but aren't sure that there are a lot of sports fans in that area, you may take your "store" to them and test their response to you. If you do not make profits or people do not seem interested in your product, you may not want to move into that area and therefore you will avoid the expense of setting up a traditional store. It also allows small shop owners to set up a store without the major expense of renting a building or building their own store.
Setting Up Shop
To set up a popup isn't hard to do, but there are a few things you need to take into consideration. You will need a way to power your shop's lights and security systems. You will need to make sure you have inventory for people to browse through. You will need to make sure that you have access to water or sewer in the area that you are going to set up. This could mean that you need a generator for lights and the best plumbing Chattanooga services if you plan to be in that area, especially if you want to sell apparel because people will want to be able to see themselves in their new outfit before they buy it. Some areas may also require you to have permits to run a business in that area. You will also have the cost of finding a popup store that can work for your needs, but in the end, if you can appeal to a new group of people or expand into a new area, it will all be worth it.
---
---